Supporting Special Education Leaders In an Ever Evolving Educational Environment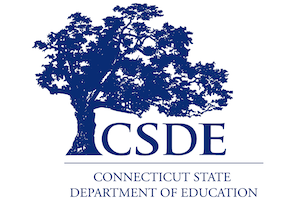 The Bureau of Special Education, in being respectful and responsive to the current demands placed on Connecticut's Special Education Leaders, has adjusted the typical format of the Back to School Event.
---
Keynote Presentation – Thursday, October 8, 2020
Let's Make Lemonade! Progress in the Times of COVID-19
Presenter: Dr. Frances Stetson


It is a long held belief that when truly difficult times arrive, it offers savvy leaders the opportunity to reconsider – reimagine – and revitalize our processes and results. This is particularly true as we all face COVID-19 and its challenges for special educators. There truly are opportunities to rethink our delivery and we will look back on this time as one of personal and professional trials and undiscovered gifts! Leadership in 2020! As Winston Churchill said, "Never let a good crisis go to waste!"
Handouts:
Lets_Make_Lemonade_Handouts.pdf
BSE Powerpoint
---
Welcome from Dr. Miguel Cardona, Commissioner of Education
---
Bureau of Special Education Update from Bryan Klimkiewicz, Special Education Division Director
Download Powerpoint Presentation (PDF)
---
Additional recorded sessions:
Data Updates: Jim Moriarty & Diane Murphy
Download Presentation Powerpoint (PDF)
---
Secondary Transition Updates: Alycia Trakas
Download Presentation Powerpoint (PDF)
1. BSE B2S 2020 _ Secondary Transition One Pager.pdf
2. BSE B2S 2020 _ CSDE-SERC SEYAC One Pager.pdf
3. BSE B2S 2020 _ CSDE-CPAC YAB One Pager.pdf
---
IDEA Part B Grant: Tom Boudreau
---
---
Part III – Special Education Leader Topic Discussions – November 2020
Regional ConnCASE panel discussions based upon a special education topic identified by participants. Sessions will focus on successes and challenges experienced during the first two months of the school year (shared resources and best practices strategies). These sessions will be facilitated by SERC and supported by the BSE. Stephen Proffitt is in the process of scheduling these sessions with the Regional Directors.
---
Bookmark this page: https://ctserc.org/bts20 for more information. For technical access issues, please contact Stephen Proffitt, Director of Instructional Programs at SERC, at This email address is being protected from spambots. You need JavaScript enabled to view it.. For program/event questions, please contact Jay Brown, Bureau of Special Education, at This email address is being protected from spambots. You need JavaScript enabled to view it.