---
Historical Timeline of Public Education in the U.S.: New Poster/Gallery Walk Resource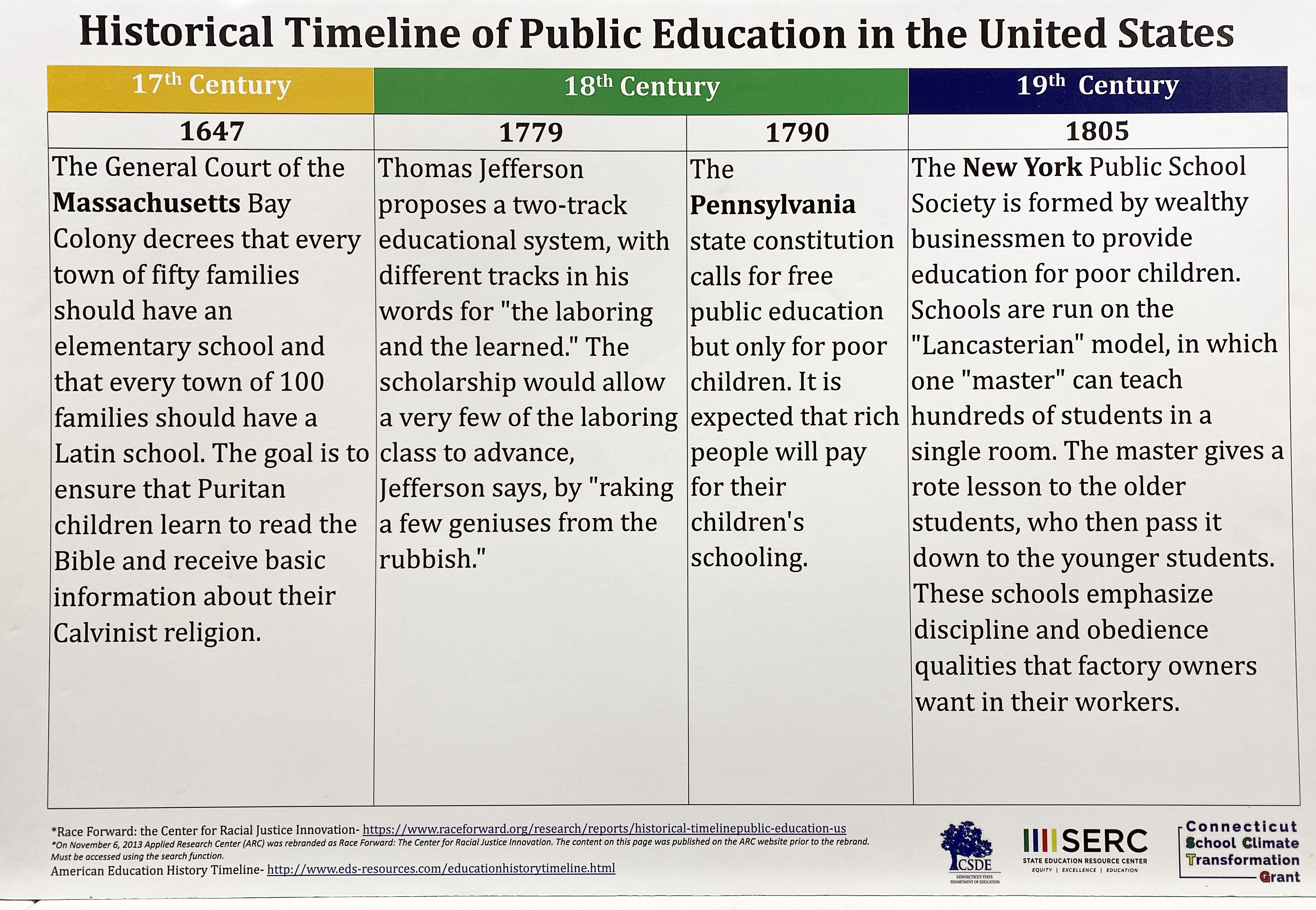 New Resource
As mentioned in a recent EducateCT Newsletter, The Historical Timeline of Public Education in the United States is a seven panel poster-sized presentation that can be borrowed from the SERC Library for display in your staff meeting or professional development activity. Demand for this resource is currently high. Please contact library@ctserc.org to inquire about availability.
---
The SERC Library serves as a comprehensive Library/Resource Center with an extensive and current collection of research, reference, and instructional materials and resources related to education and social services. The Library was established to assist Connecticut education professionals, college/university students, families, and community members in achieving positive educational and life outcomes for all learners.
As one of the initial activities of SERC when it was founded in 1969, the Library continues to be a key contributor to the SERC vision of Equity. Excellence. Education.
---
Contact via email: library@ctserc.org
Contact via phone: (860) 632-1485, Option 4
---