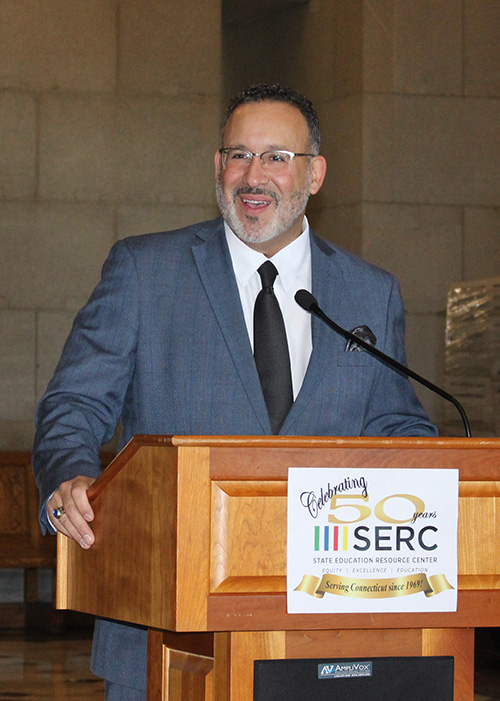 Dr. Miguel Cardona has been a friend of SERC for many years. Over the last 16 months, in his capacity as state education commissioner, Dr. Cardona has been an invaluable partner, most recently in the development of the first statewide African American/Black and Puerto Rican/Latino course of studies. To see him thrust onto the national stage is testament to his warmth, passion, and genuine excitement about his work, ensuring an education that serves ALL children.
After President-elect Joe Biden announced Dr. Cardona's nomination for U.S. Secretary of Education, it was no surprise to hear Dr. Cardona say, "It's our responsibility, it's our privilege to take this moment and to do the most American thing imaginable: to forge opportunity out of crisis." This is the leader we know: the commissioner who just last week, speaking in Spanish to Latino parents in our webinar, said that he was one of them and therefore all of them. From a student who began school in Meriden without speaking English, to Meriden teacher, principal and State Principal of the Year, and assistant superintendent, to Connecticut's first Latino education commissioner, Dr. Cardona has already had an extraordinary journey that signifies the possibility of educational equity.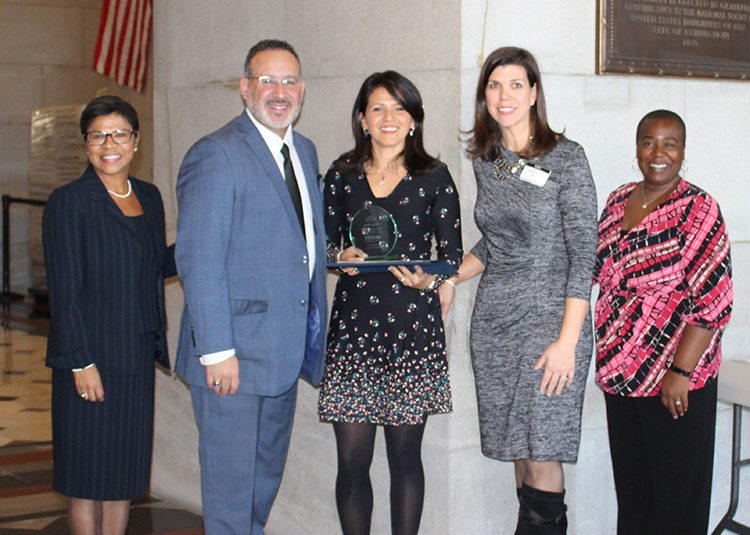 And now this bittersweet moment for our state is matched by the joy of Dr. Cardona's newest voyage on that journey, and the impact he will make in the lives of all the nation's children, as the future U.S. Secretary of Education. Congratulations, Dr. Cardona, and thank you for your friendship, partnership, and collaborative spirit. This is truly another historic moment in the making.
- The SERC Team