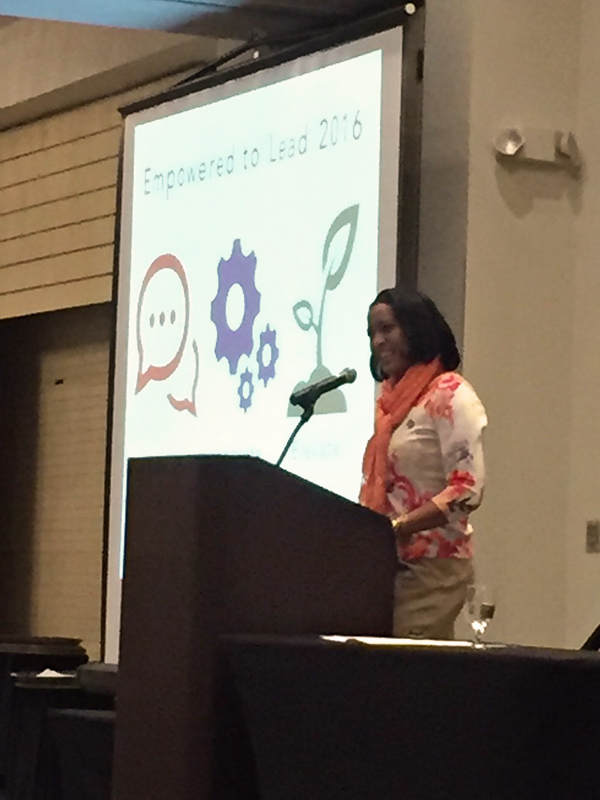 When we heard Jahana Hayes' keynote in March at Connecticut's Empowered to Lead Symposium, she spoke of how it felt being one of four finalists for National Teacher of the Year. Now that she has been chosen, it has brought national attention to her work at John F. Kennedy High School in Waterbury.
It's no surprise that Mrs. Hayes, a Waterbury native, stresses the importance of service learning both as a history teacher and as an active member of the larger community at JFK. She has been chairperson of the Kennedy School Governance Council and lead teacher for the 21st Century afterschool program. She speaks of the importance of students having access to excellent teachers who look like them, and helped secure a Minority Teacher Recruitment and Retention grant for the district. Mrs. Hayes has mentored new teachers and assisted in the establishment of district-wide mentor programs. As co-advisor of the Helping out People Everywhere (HOPE) club, she has traveled around the country with students to build homes with Habitat for Humanity, and has raised thousands of dollars for Relay for Life and the American Cancer Society. Now when she travels around the country, it will be as National Teacher of the Year.
This is the fourth time -- and the second time in eight years -- that the National Teacher of the Year was chosen from Connecticut. SERC is proud of Mrs. Hayes and the value she places on all students as Connecticut strives for a universally equitable and excellent education.