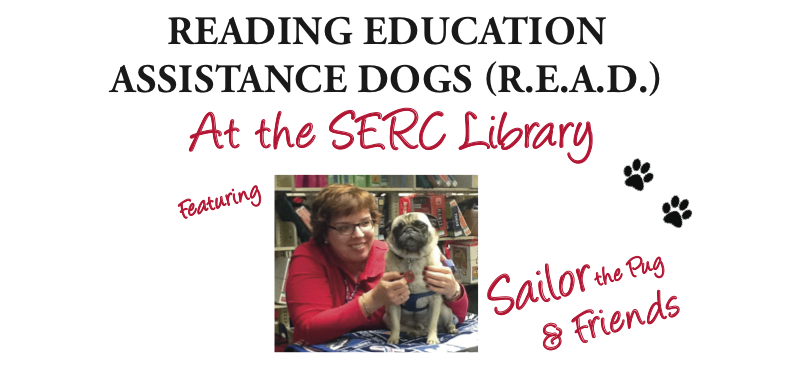 For Grades K-4
A Program of Intermountain Therapy Animals
WHAT IS R.E.A.D.?
The Reading Education Assistance Dogs® (R.E.A.D.) program improves children's reading and communication skills by employing a powerful method: reading to a dog. But just not any dog.
R.E.A.D. dogs are registered therapy animals who volunteer with their owner/handlers as a team, going to schools, libraries and many other settings as reading companions for children.
Today, hundreds of registered R.E.A.D. teams work throughout the United States and Canada. R.E.A.D. is one of those ideas that, in the words of Bill Moyers, "pierces the mundane to arrive at the marvelous."
Intermountain Therapy Animals, a nonprofit organization, launched R.E.A.D. in 1999 as the first comprehensive literacy program built around the appealing idea of reading to dogs, and the program has been spreading rapidly and happily ever since!
HOW DOES IS WORK?
R.E.A.D. utilizes registered therapy animals that have been trained and tested for health, safety, appropriate skills and temperament. When these special animals come to hear children read, it's fun! And that makes all the difference.
WHAT? DOGS CAN'T READ!
Of course they can't. But they can be great listeners. And their presence creates an inviting and motivating environment:
relaxed
comfortable
safe
nonjudgmental
empowering, and
FUN!
Update, February 2022: The Read Program functioned from 2016-2018 at the SERC Library and is no longer an active project.